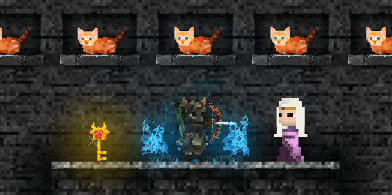 Dev Log – 8 December, 2018
Online Co-op Gameplay Footage
Dev Log – 1 December, 2018
Getting Ready for Steam
Hello! What's been happening this year? Lots of coding! Some new enemies and weapons! Merchants! Room modifiers! Also moved house.
There's online co-op now, and it's working! Server testing and deployment is streamlined. Steam builds and mobile builds are streamlined. Things are coming along.
I've created an issue tracker on GitHub. There's even a changelog.
I've also posted an annoucement on Steam regarding a Steam Early Access roadmap. Click here to read. I'm hoping to open the doors to Early Access in March 2019.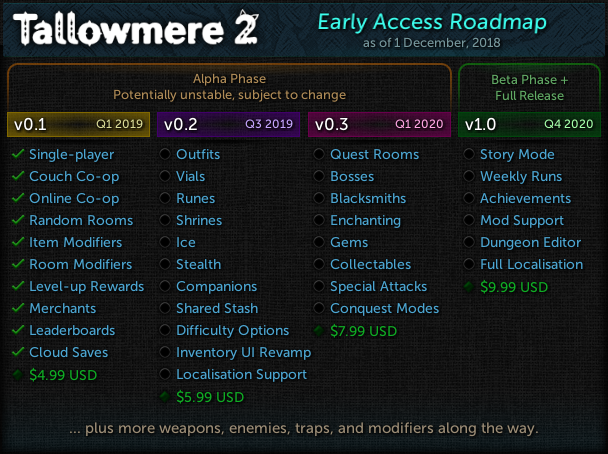 For now, please enjoy a glimpse below at some of the new stuff that's been added over the past few months.
Grenades
Boomerangs
Elemental Staffs
Bloats
Merchant Wares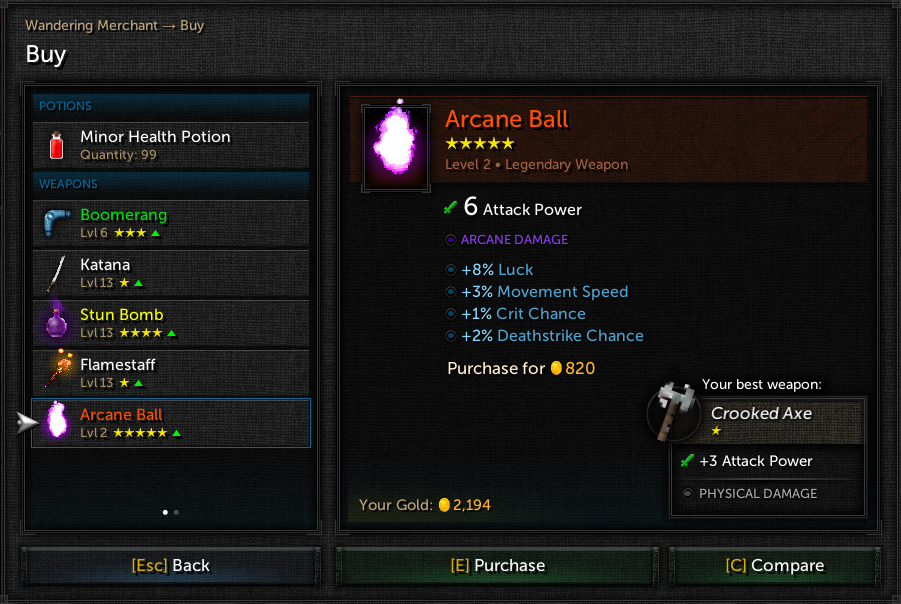 Level Up Rewards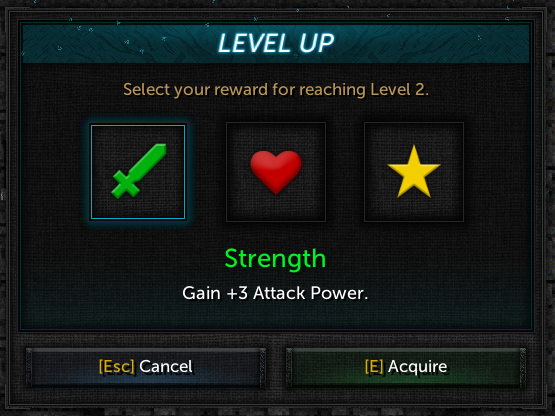 Waypoint Transitions
Health Potions

Follow
To be notified when Tallowmere 2 is ready for sale on Steam Early Access: