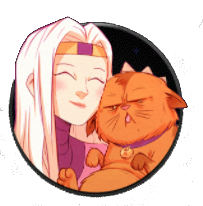 Modifiers
Modifiers are randomly rolled onto things throughout Lady Tallowmere's dungeons.
Modifiers exist as:

Item Modifiers
Room Modifiers
Elite Modifiers
Boss Modifiers
Gems
Passives, Skills, and Traits
Buffs and Debuffs
An Axe with +Fireballs and +Large Projectiles as modifiers.
Item Modifiers
Crit Chance
Crit Damage
Damage
Deathstrike Chance
Dodge Chance
Gold Find
Health Regen
Knockback
Large Projectiles
Luck
Max Health
Movement Speed
Debuffs
Burning
Frozen
Poisoned
Stunned
More to come.
Tallowmere 2 © Chris McFarland 2019
Roguelike platformer
Work-in-progress
Steam ETA: Mid 2019
Game Info
Player Modes
Development