Modifiers
Modifiers are randomly rolled onto things throughout Lady Tallowmere's dungeons.
Modifiers exist as:

Item Modifiers
Room Modifiers
Buffs & Debuffs
Blessings & Curses
Class Traits
Rewards
Elite Modifiers – coming soon
Boss Modifiers – coming soon
Gems – coming soon
⚠️
WARNING:
Potential spoilers below.
Item Modifiers
Crit Chance
Crit Damage
Damage
Deathstrike Chance
Gold Find
Health Regen
Knockback
Large Projectiles
Luck
Max Health
Movement Speed
Debuffs
Poisoned
Stunned
Burning – coming soon
Frozen – coming soon
Room Modifiers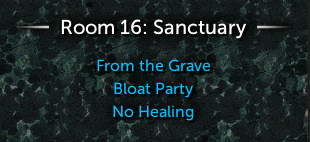 Arcane Nightmare
Archery Practice
Axe Party
Bloat Party
Bloatastic
Body Scramble
Boomerang Party
Bouncy
Bullet Hell
Casting Party
Double Trouble
Electrifying
Extra Attacks
Extra Chests
Extra Knockback
Flail Party
From the Grave
Full Pockets
Grenade Party
Healthy Monsters
Heartless
Hearty
Huge Projectiles
Katana Party
Large Projectiles
Large Room
Lovely Loot
Many Elites
Medium Room
Melee Practice
No Healing
No Traps
No Waypoint
Penniless
Poison Nightmare
Ranged Practice
Scythe Party
Simply Spitting
Slow Projectiles
Small Room
Spiky
Squishy Monsters
Stun Bombs Galore
Tanky Monsters
Tilted
Traptastic
Wealth
More to come.

Roguelike dungeon platformer
Work-in-progress
Download & Play

Steam

Out Now

itch.io

Out Now
Mobile Versions

App Store

Out Now

Google Play

Out Now
Player modes:

Single-player

Couch Co-op

Online Co-op

Upcoming platforms:

Nintendo Switch:

2023
Stats
1,725
Unique players past month
Meta
News
Game Info
Socialise