itch.io info
13 March, 2021
Buy Tallowmere 2 from itch.io and you'll get:
DRM-free copies of the game
a Steam key
a Tallowmere 2 itch.io login key for online co-op
Playing online
While the spirit of DRM-free is great, running official game servers is not a free endeavour.
As such, to play online co-op using an itch.io version, you will need a login key.
Login key instructions
Visit itch.io/my-purchases
Click the link for Tallowmere 2.
Under Claim download key, click Get download key.
The "download key" is your "Tallowmere 2 itch.io login key".

The key will be formatted like: ITCH-XXXXX-XXXXX-XXXXX

Copy the key to your clipboard.
Launch Tallowmere 2 (version 0.2.5 or later).
Click Play > Online Co-op.
When prompted, enter your itch.io login key (to paste, press Ctrl + V when the input prompt is displayed).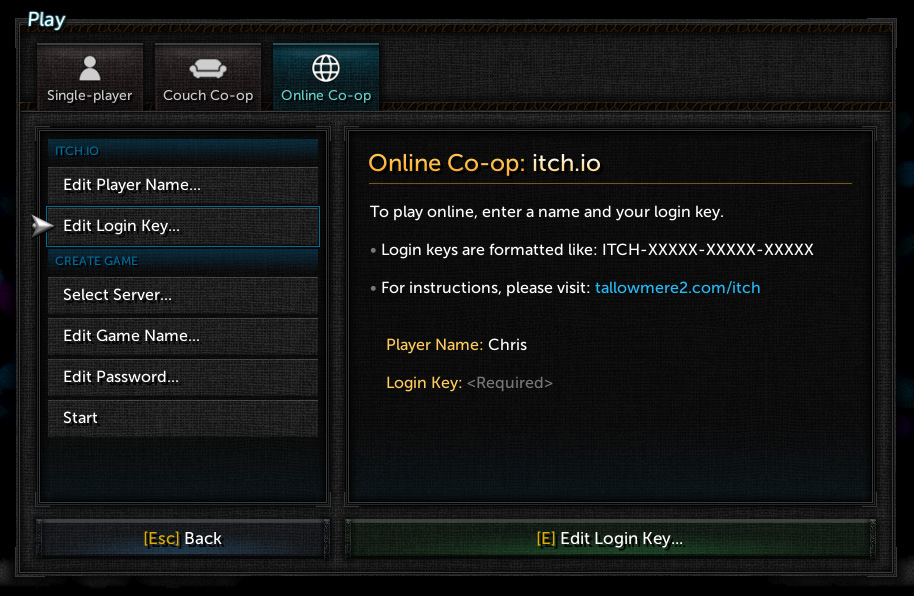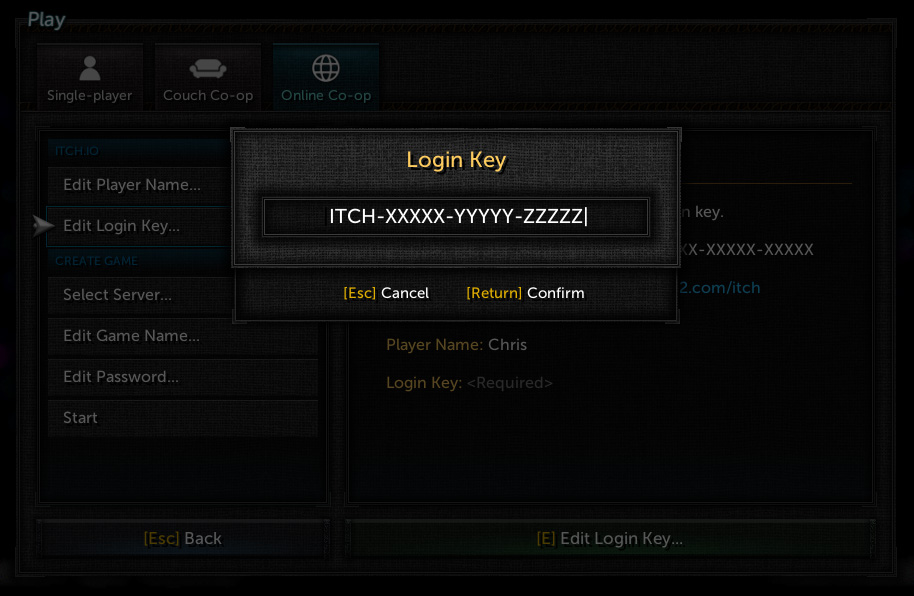 Further notes
You can play online with players from other platforms, such as Steam.
Online co-op game-saving is available, just like the Steam version. Online saved games will be tied to your itch.io login key.
Your login key will be validated by Tallowmere 2's servers before creating or joining a game. Sharing the key may result in the key being suspended from working. Be careful.
If you have any questions, please contact me.
See you online!

Roguelike dungeon platformer
Work-in-progress
Download & Play

Steam

Out Now

itch.io

Out Now

Green Man Gaming

Out Now
Mobile launch: 30 September, 2022

App Store

Out Now

Google Play

Out Now
Player modes:

Single-player

Couch Co-op

Online Co-op

Upcoming platforms:

Nintendo Switch:

2023
Stats
10,994
Unique players past month
Meta
News
Game Info
Socialise